---
---
The Community Health Team (CHT) is a community health model that focuses on the promotion of health and wellness. CHTs support individuals and families to build knowledge, confidence, and skills to help make healthy lifestyle choices and to better prevent and manage risk factors that are common across chronic conditions. Each CHT collaborates with many partners, and is working to strengthen links across the health system, and involves the participation of the community it serves. CHTs are led by Primary Health Care at Nova Scotia Health Authority, in partnership with the IWK Health Centre. For more information, visit www.communityhealthteams.ca
The following is information about an upcoming Community Health Team program at St. Andrews Recreational Centre in Halifax

Have you ever been told what your weight should be?
Do you know what the difference is between your ideal weight and your best weight?
Join us for a free 4-week program to "Discover Your Best Weight"
In this series we will explore expectations about weight and strategies to help you to achieve your best weight while living the healthiest lifestyle you can truly enjoy.
Mondays: April 3rd to May 1st (no class April 17th)
9:30-11:30am
St. Andrews Community Centre (Multipurpose Room)
3380 Barnstead Lane, Halifax, NS
(near the corner of Romans Ave & Bayers Rd)
To register: Call 902-460-4560 (ext 4)
---
and NOW - a few words from OUR Premier's Office . . .
Pharmacare Update
---

Coalition members (of which
NSGREA
is one) can now receive great
Fleet Discount Pricing
on 2017
Chrysler
,
Dodge
,
Jeep
,
RAM
and
Fiat
vehicles.
To take advantage of this special pricing, contact
Head Office
to obtain a special "Fleet #" to present to participating
Chrysler
dealerships as part of your purchase process.
BAYRIDES - a community based, non-profit organization offering affordable, reliable and accessible transportation to all residents of the St. Margaret's Bay area of the Halifax Regional Municipality, is seeking volunteer drivers to complement their service.
Volunteer drivers use their personal vehicle and are reimbursed for mileage.
If this seems like a worthwhile use of your time and service to your community as a retiree, CLICK on the above logo for additional information and to download a volunteer driver application form
OR
Simply call
902-820-6600
to speak with a member of the organization directly.
Click

HERE

to view information on the availability of the Government's

Heating Assistance Rebate Program

(HARP). Application acceptance will begin on Monday, October 31st and continue through to March 31st, 2017.

Rebates range from $100 to $200, depending
on one's net income.

MEETING SCHEDULE
January to June 2017



Region 2




Lunenburg / Queens Area




May 18, 2017 at 1:30pm


Royal Canadian Legion
78 Churchill Street
Bridgewater, NS



Region 3
Halifax / Dartmouth Area
May 18, 2017 at 1:30pm
St. Andrew's Community Centre
3380 Barnstead Lane
Halifax, NS



Region 6
Annapolis Valley Area
June 29, 2017 at 10:30am


King's Presbyterian Church
5563 Prospect Road
New Minas, NS

Region 7




New Glasgow / Antigonish Area




May 25, 2017 at 1:30pm


Sobeys Community Room
Aberdeen Shopping Mall
New Glasgow, NS

Region 8
Cape Breton Area
May 16, 2017 at 1:30pm
Steelworkers Hall
369 Prince Street
Sydney, NS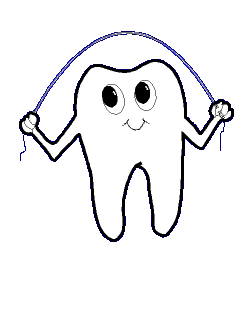 Do

YOU

need & want affordable

DENTAL

insurance coverage ?
Click
HERE
for more information !!!


---
---
2017 PENSION PAYMENT DATES





January 27, 2017




February 24, 2017




March 29, 2017


April 26, 2017
May 29, 2017
June 28, 2017


July 27, 2017
August 29, 2017
September 27, 2017
October 27, 2017
November 28, 2017
December 27, 2017
---
For more specific information on
searching our website

CLICK on
Search our Site