2013 Publications re Pensions & Recruitment

Travel Information for Retirees

Update on Shingles Vaccine

2015 Positive Aging Directory
Financial Measures Act - Fact Sheets
BoomersWork - Job Search for Older Workers
ReBoom - a new

Northwood

initiative
NS Centre on Aging
EHS Ambulance Service Fees
"The Broken Pension Promise"
NSGREA Discount List
Johnson Insurance
Canadian Red Cross Volunteer recruitment
Seniors' College Association of NS
Seniors' Legal Planning Information Kit
NSGREA Merchandise
NSGREA Dental Plan
Older Drivers' Program
NS Pharmacare
Community Links
Retirees Health Plan Booklet
NS Continuing Care
National Seniors Council
NS Pension Services Corporation
---
Provincial and Local Newspaper Publications re Pensions and Member Recruitment
BACK to TOP of LIST
---


TRAVEL INFORMATION
for RETIREES
who want to make travel a part of their memories
BACK to TOP of LIST
---
Update on Herpes Zoster (Shingles) Vaccination
BACK to TOP of LIST
---
2015 Positive Aging Directory

(Currently the 26th 2016 edition is only available in print form at many locations around the province)


BACK to TOP of LIST
---
NS Financial Measures Act (Bill 17)
Fact Sheet (2012)
Fact Sheet (2013)


---
BoomersWork
Matching older workers with jobs.
Helping to link the right professional profiles to key contract requirements.
NOTE: Contact BoomersWork directly for information - not the NSGREA office
---
ReBoom
A new Northwood initiative - a different way of looking at life and what's important to you and your family
---

NS Centre on Aging
Check out the most recent
Fall 2015 Newsletter
Emergency Health Servcies
SERVICE FEES

EHS Ground Ambulance Service Fees
(as of April 1st, 2015)


---
The Broken
Pension Promise
A Presentation to
Convention 2011 by
Region 6 member
Dave Peters
Where our pension was back in early 2010, where it is today and where it will be in 2015 . . .


---
NSGREA MEMBERS'
DISCOUNT LIST
With your membership card, you can save lots of money on a variety of items and services across the province


---
JOHNSON INC.
---
Volunteer Recruitment Strategy Underway
Want to be a volunteer with the Red Cross Emergency Response Team in your area? Positions are now available for qualified individuals - training courses begin in September.
Click HERE for more information.
---

SENIORS' COLLEGE ASSOCIATION OF NOVA SCOTIA
Continue your life-long learning by joining the Seniors' College Association of Nova Scotia, a registered non-profit providing non-credit academic courses to seniors (age 50+) in Nova Scotia.


---
The
Seniors' Legal Planning
Information Kit - "It's In Your Hands: Legal Information for Seniors and their Families" is now available FREE online to all Nova Scotians.


---
Merchandise FOR PURCHASE
---
NSGREA Dental Plan
---
Older Person Safe Driving Program
View VIDEO
The Older and Wiser Driver


---

N S Pharmacare
Family Pharmacare
---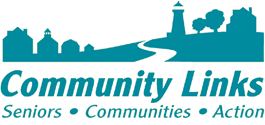 Check out their latest E-BULLETIN relating to topics affecting Seniors


---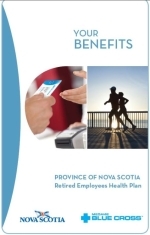 Retirees Health Plan Booklet
Latest printing October 1, 2015
---

Continuing Care
---
---
National_Seniors_Council
---
NS Pension Services
Corporation
---
---