Number of Hits to this Webpage
since June 5, 2020

Vaccine Rollout Plan
---
---
NS Public Service Superannuation Plan (PSSP)
2019-2020 PSSP Annual Report
The Annual Report provides you with interesting statistics about the PSSP. It also includes information on the PSSP's 2019-2020 investment performance and its financial status at year-end March 31, 2020.

This year there is a secondary announcement with the Annual Report regarding the results of the 2020 Funded-Health Review.


2020 Funded-Health Review Results
Click HERE to see a letter addressed
to all PSSP Retirees

from PSSPTI Board Chair Ron Smith outlining these results.
---



Are you 18 years of age or older,


English-speaking,
and living with one or more chronic conditions
(mental and/or physical)?


Read on to complete a short anonymous
and confidential online survey to share
your experience with

The Patient Reported Inventory of Self-management of Chronic Conditions (PRISM-CC) Study.
Your responses will help the International Chronic and Complex
Conditions Research Group (IC3RG) to design a questionnaireto assess patients'
ability to self-manage their chronic conditions. After completing the survey, you can
enter to win one of four $100 Amazon gift cards. Your contact details will not be linked
to your survey responses. You have until December 31st, 2020 to participate in this study.
This study is approved by the NSHA Research Ethics Board (#1025263).
---
---
NS Department of Justice
The Department of Justice, on behalf of the Deputy Minister of Justice for Nova Scotia, Karen Hudson, Q.C., has been seeking the public's input on continuing family law reform concerning Parenting and Support Act updates on parenting matters, proposing amendments to Nova Scotia's Parenting and Support Act in relation to 5 key issues. These changes are being proposed to more closely align provincial legislation with changes to the federal Divorce Act set to take effect on July 1, 2020.
Proposed amendments would bring the provincial Parenting and Support Act with Canada's new Divorce Act in these 5 key areas:
Parenting terminology

Day to day parenting decision making responsibilities

Relocation issues

Information from / coordination of proceedings related to children

Duties of parties and parents
The deadline to provide feedback via an online survey has recently passed.
The Department will use the feedback received to help determine the next steps.
---


An Association of Life Long Learners
Lectures are held at St. Mary's University

Sadly, due to the closure of Saint Mary's University and advice to avoid groups coming together, the next lecture, scheduled for

Saturday, March 28, 2020

has been cancelled.

Click HERE for information on membership and
future lectures into 2020


---

A link to an article in the November 25/19 edition of the


Halifax Chronicle Herald

, Senior Living Section


---



G

ET

F

I

T


. . . with a

NSGREA

Corporate Mem-ber-ship

when you sign up with your

NSGREA

membership card at the

Canada Games Centre

in Halifax's Clayton Park West

(Click on the above link for more information)

---


Seniors' College Association
of Nova Scotia

Click
HERE
for more information.
---
NS Public Service Superannuation Plan (PSSP)



Announcements
(Click above)

Pension Services Corporation releases the 2019-2020 PSSP Results for the fiscal year ended March 31, 2020 as well as the 2020 PSSP Funded-Health Review.
---
WANT TO HAVE AN IMPACT IN THE LIVES OF
YOUNG PEOPLE IN YOUR COMMUNITY ?
Learn about

Mentoring Plus

, an initiative led by Dalhousie University's College of Continuing Education, which brings together retirees who want to share their skills, knowledge and networks with groups of young adults who need help determining a career path.


Click HERE to view further information regarding
the

Mentoring Plus

strategy for social and economic opportunities.

---
---
The Community Health Team (CHT) is a community health model that focuses on the promotion of health and wellness. CHTs support individuals and families to build knowledge, confidence, and skills to help make healthy lifestyle choices and to better prevent and manage risk factors that are common across chronic conditions. Each CHT collaborates with many partners, and is working to strengthen links across the health system, and involves the participation of the community it serves. CHTs are led by Primary Health Care at Nova Scotia Health Authority, in partnership with the IWK Health Centre. For more information, visit www.communityhealthteams.ca


---

As part of the
Atlantic Canada Health Care Coalition Society
,
members of
NSGREA
are able to receive great
Fleet Discount Pricing
on
NEW
Chrysler
,
Dodge
,
Jeep
,
RAM
and
Fiat
vehicles.
To take advantage of this special pricing, contact
Head Office
to obtain
a special "Fleet #" to present to participating
Chrysler
dealerships
as part of your purchase process.
---
BAYRIDES - a community based, non-profit organization offering affordable, reliable and accessible transportation to all residents of the St. Margaret's Bay area of the Halifax Regional Municipality, is seeking volunteer drivers to complement their service.
Volunteer drivers use their personal vehicle and are reimbursed for mileage.
If this seems like a worthwhile use of your time and service to your community as a retiree, CLICK on the above logo for additional information and to download a volunteer driver application form
OR
Simply call
902-820-6600
to speak with a member of the organization directly.
---
---
2020

REGIONAL MEETING SCHEDULE

Click on region title below to link
to specific regional web page
January to June 2020
Halifax Regional Municipality
and Hants East
Click HERE for
CANCELLATION NOTICE
information of our March 26th meeting
---
Region 10
District of Clare & Digby West
March 26th meeting has been
CANCELLED
---
Region 9
April 7th meeting has been
CANCELLED
---
Region 6
Annual General Meeting
scheduled for June 24th at the
King's Presbyterian Church
in New Minas

CANCELLED
---
Region 8
Due to the Covid-19 pandemic

the forthcoming May 19th meeting
at the Steelworkers Hall has been
CANCELLED
---
Region 2
May 20th 1:30pm
CANCELLED
---
Back to TOP of Page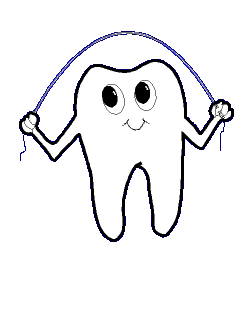 Do

YOU

need & want affordable

DENTAL

insurance coverage ?
Click
HERE
for more information !!!


---
---
---
For more specific information on
searching our website

CLICK on
Search our Site
free website counter
---
---
Stephen Gregory MacDonald
July 27, 1938 - April 27, 2019
---
David Paul Peters
April 8, 1945 - January 21, 2019
---
---